Application of filter press in the treatment of wood processing industry MDF VRG DONGWHA factory.
About VRG DONGWHA MDF factory – wood processing industry.
BP – On August 28, VRG Dongwha MDF Wood Joint Stock Company held the inauguration ceremony of VRG Dongwha MDF Factory – line 2 at Minh Hung III Industrial Park (Chon Thanh).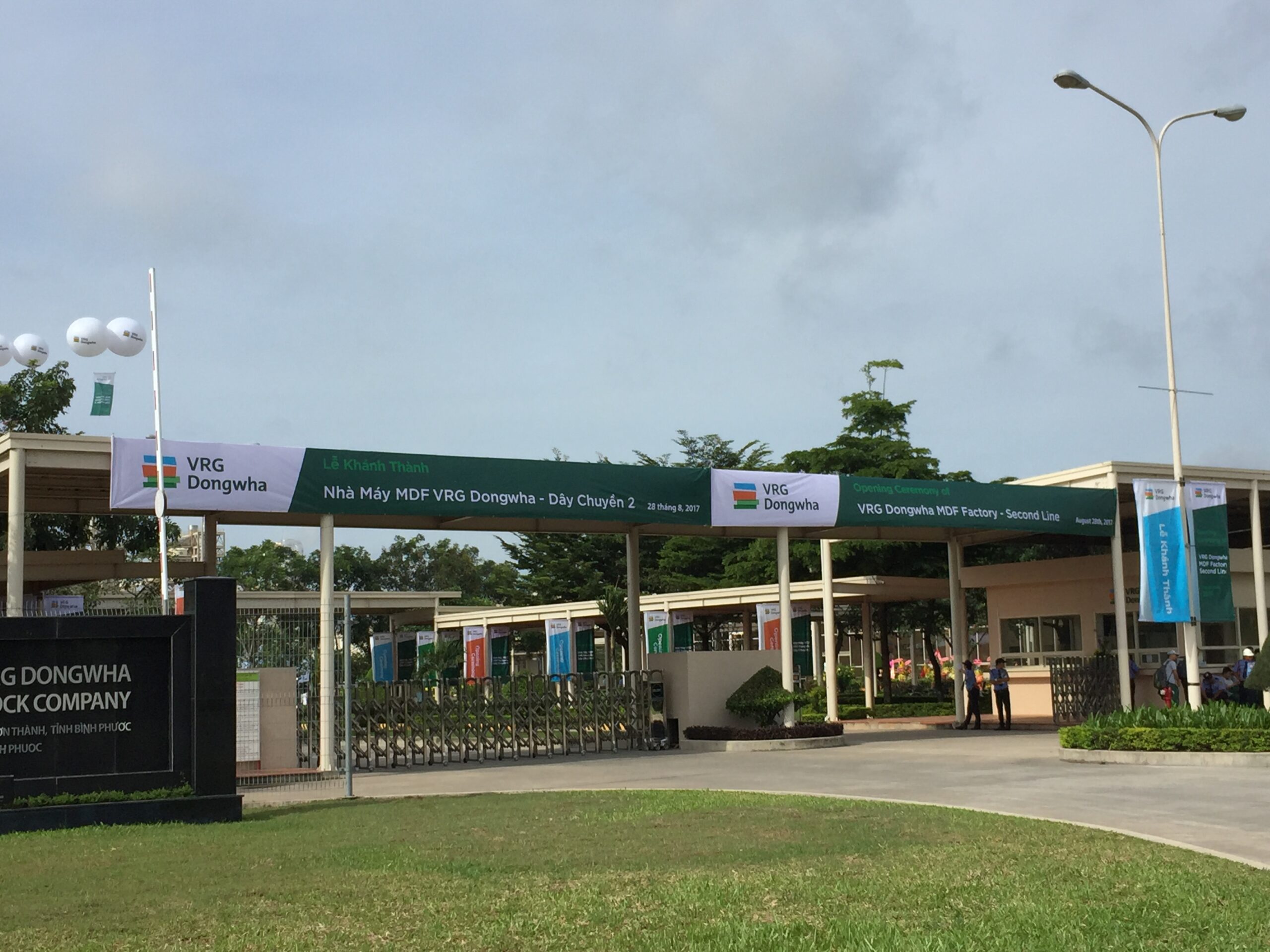 Dongwha Factory.
VRG Dongwha MDF board factory – line 2 is a project of a joint venture between Vietnam Rubber Group and Korea Dongwha Group, started on March 1, 2017 with a capacity of 180,000m3/year and will be put into commercial operation on September 1. Line 2 coming into operation will bring the total production of high-grade artificial fiber board of companies under the Korean Dongwha Group to more than 800,000m3/year, of which VRG Dongwha in Chon Thanh is 480,000m3/year.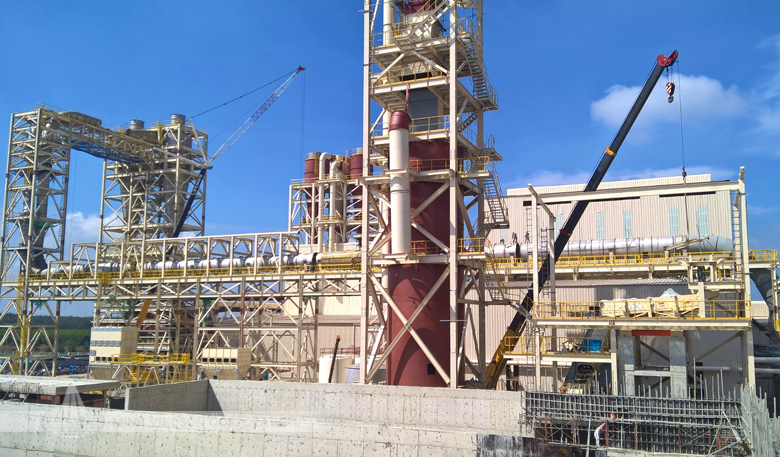 Image of building a production line system
VRG Dongwha MDF Board Factory – line 2 with modern technology, marked a big turning point in the development orientation of high-end man-made fiber board manufacturing and trading industry in Vietnam. With high-quality products that can replace imported boards from abroad, it will contribute to reducing the import of MDF. At the same time, increase the value of rubber wood materials that are liquidated annually by Vietnam Rubber Group in general and in the province in particular.
WOOD PROCESSING INDUSTRY SOLUTIONS
WESTERN FILTER TECH is one of the pioneers in the field of providing comprehensive solutions in the field of sludge treatment and environmental mechanical equipment. For us, the goal to develop is to provide a full package of technology solutions instead of providing products that do not bring too much difference to customers.
SUPPLY SOLUTION OF FIRE TREATMENT FOR VRG DONGWHA MDF FACTORY.
Main specifications:
System technology : TAIWAN

Frame structure: SS400 . steel

Welding standard: 6G

Machine capacity: 1.5 -2 tons of sludge/press batch

Sludge pump capacity: 25 – 30 m3/h.
Installation: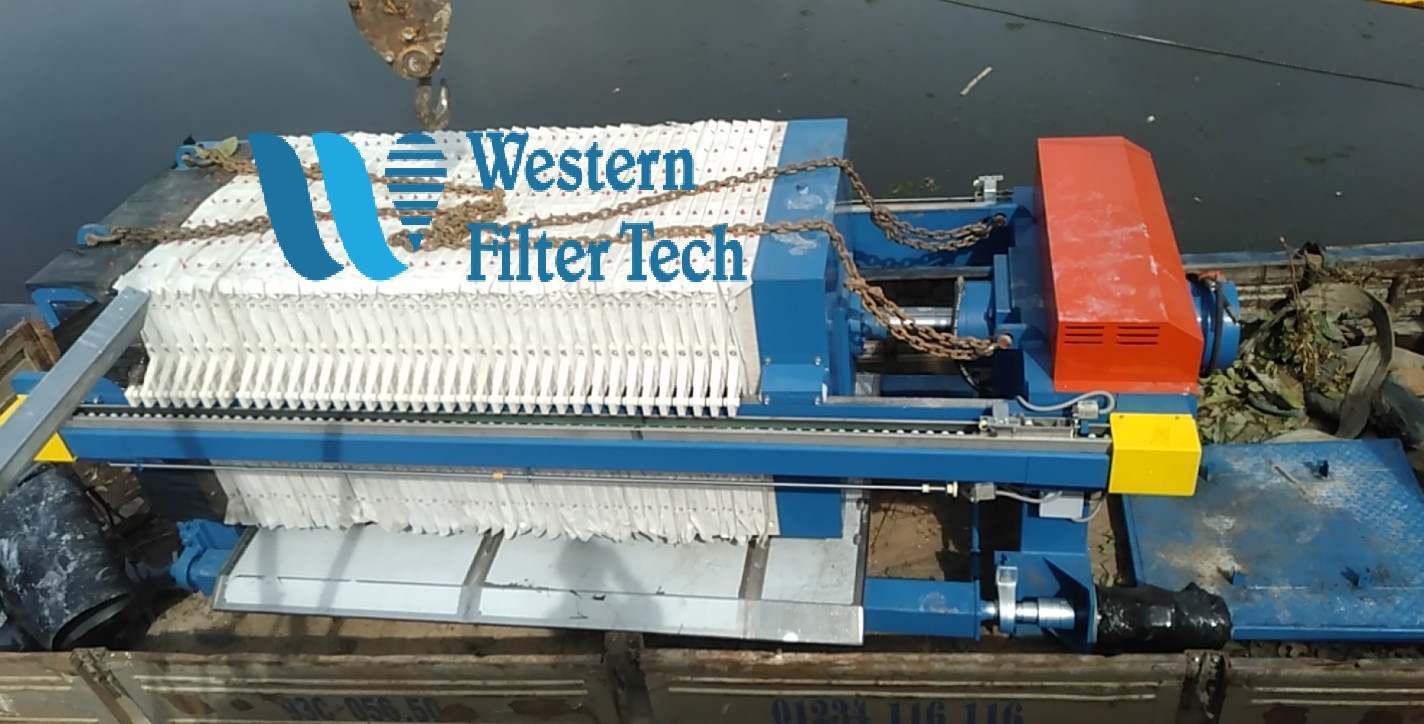 The image of the sludge press is being transported to the foot of wood processing industry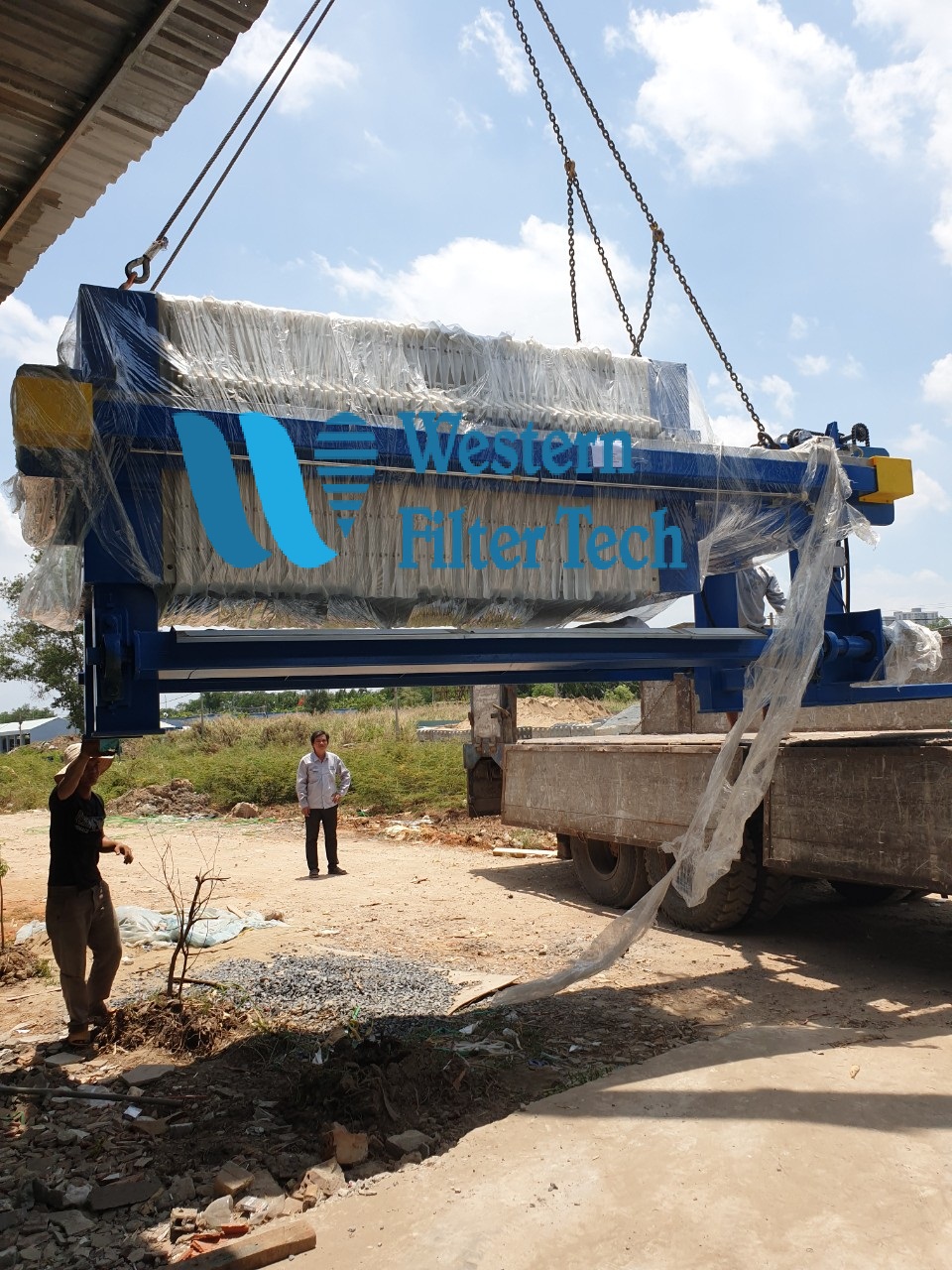 Image of hoisting the machine to position the prefabricated floor – wood processing industry.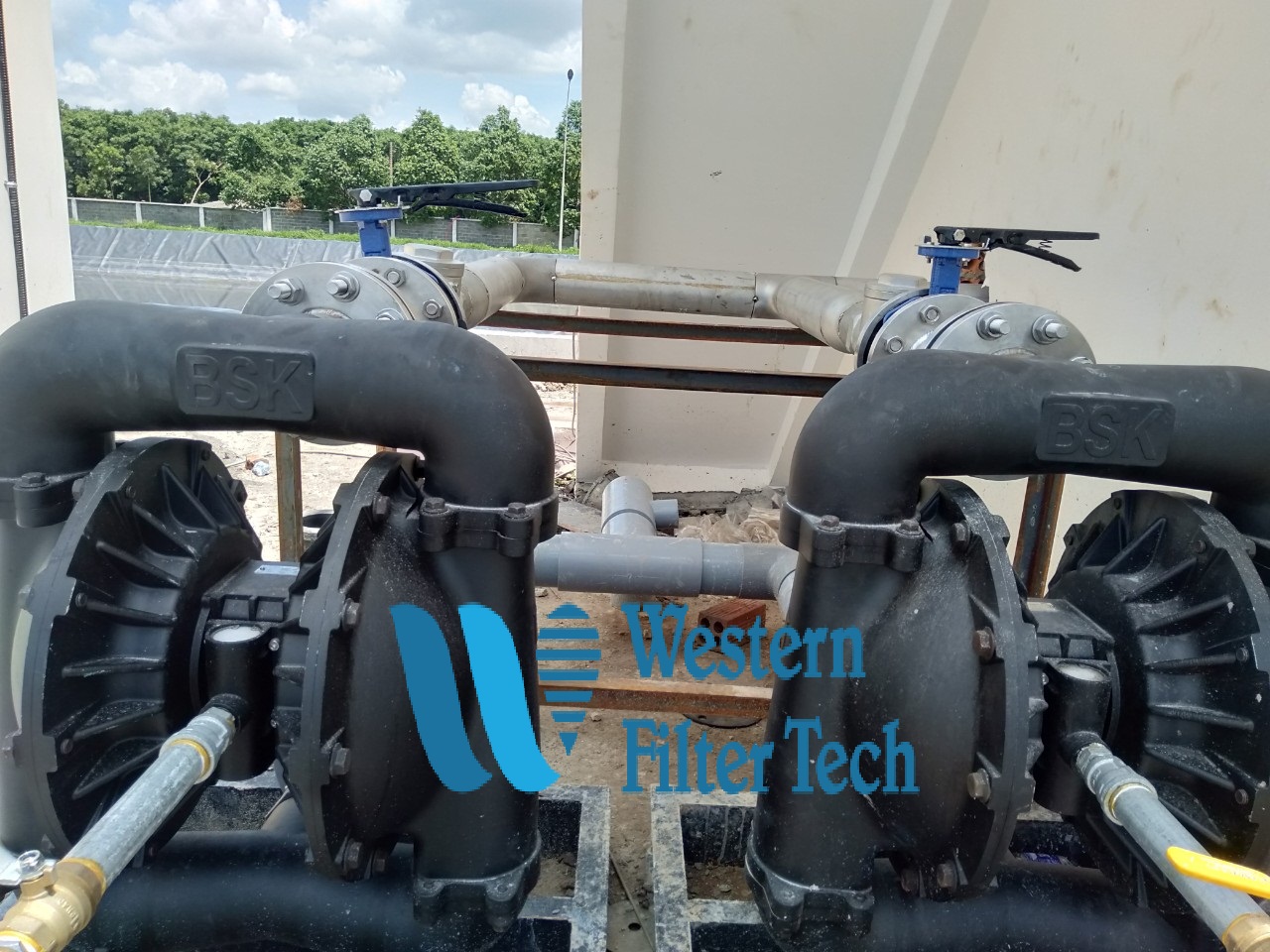 Pictures of mud pump system – wood processing industry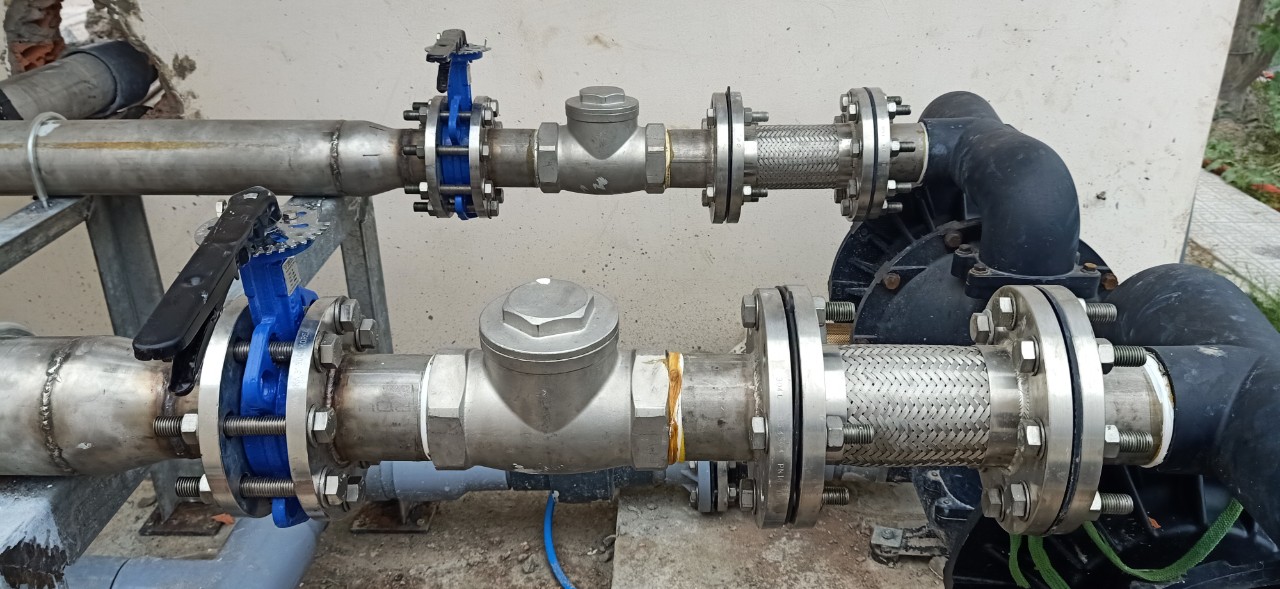 Pictures of mud pump system – wood processing industry
Video of operation at the factory – wood processing industry
Video of operation at the factory – wood processing industry
APPLICATION OF HIGH TECHNOLOGY INCREASE THE PROJECT'S FINALITY
The project uses TAIWAN technology with outstanding advantages:
Large amount of sludge treatment.

The moisture content of the sludge after pressing is 70-75%.

Almost no auxiliary chemicals are used.

Integrated PLC – HMI fully automatic.
From the above advantages to ensure the feasibility of the project, minimizing costs: transportation – landfill – chemicals – labor.
WESTERN FILTER TECH's sludge treatment technology is the best recommendation for customers to prioritize.
WESTERN FILTER TECH is a unit specializing in providing solutions – sludge treatment equipment – prestigious and top quality mechanical equipment. We are pleased to serve customers in many fields: Food – Environment – Heavy Industry – Mining…
With our existing strengths, we hope to gain more trust from our customers.
Website: https://filterpress.com.vn
Hotline:  0909.796.560 (Ms Trang) for free consultation and purchase at the best price!