Chamber filter press X500 Series – Western Filter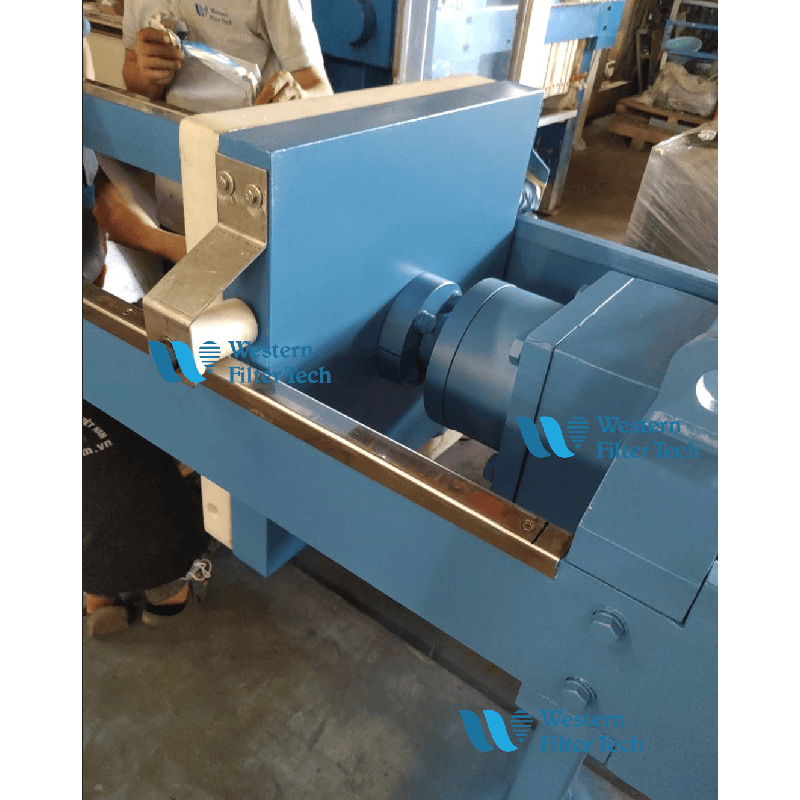 Photo of Chamber Filter Press X500 – 6m2 Produce for Jotun Paint factory – Nhà Bè – Hồ Chí Minh
FILTRATION PRINCIPLE
At the beginning of the filtration cycle, the press and the filter plates are closed by a (hydraulic) locking cylinder. The closing cylinder presses the filter plates against each other via the pressure plate and increases the hydraulic pressure accordingly up to the required nominal closing pressure. Due to the design, a chamber is formed between the individual filter plates, which represents the process chamber. The suspension to be filtered is pumped into the chambers with a suitable feed pump through the turbidity inlet at the feed stand and concentrated there. Depending on the respective application, the filter plates are lined with special filter cloths which visibly retain the solids during the flow, taking into account the process characteristics.
DISCHARGE OF THE FILTRATE / EMPTYING OF THE CHAMBERS
The filtered and clear liquid (filtrate) is discharged along a channel system (open filtrate outlet) into the laterally mounted filtrate channel. A closed filtrate outlet is also available as an option. The solid material, on the other hand, remains in the plate chamber as a solid filter cake. The increasing feed pressure compresses and dewaters the resulting filter cake in the chamber. Once the throughput has fallen to a predetermined minimum, the pressure has increased significantly and the individual chambers inside the filter plates are completely filled with the filter cake, the filtration process is complete. To empty the chambers, the closing pressure of the filter press is released, the filter press is opened and the cake is removed from the filter cloths. The filtration cycle is then repeated.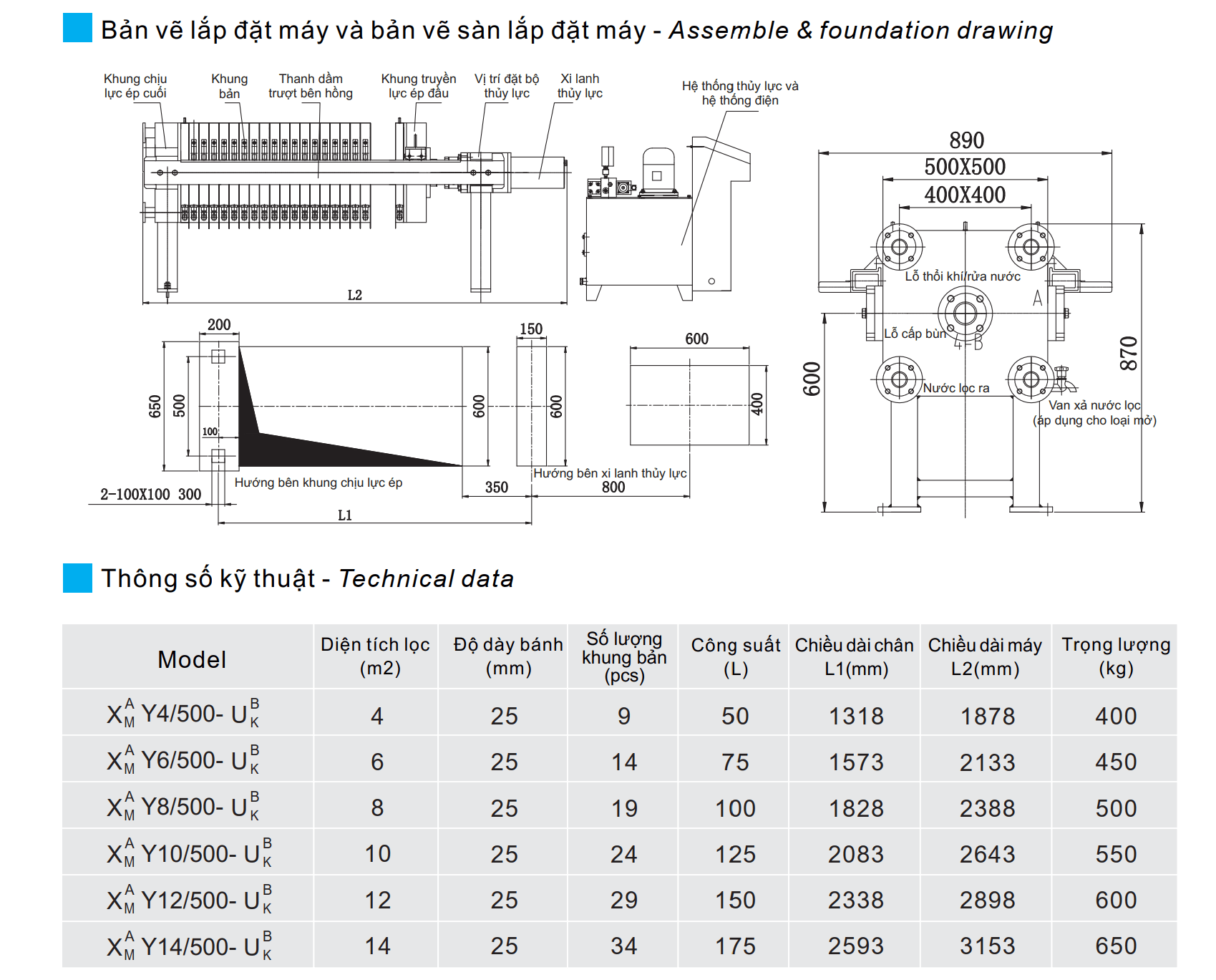 We have a sample filter press that can be tested for free before the you decides to invest. Contact Western Filter Technology for solve all of your sludge problems.
See video for filter press operation: